Braces for Gaps/Spaces Between Teeth – Uptown New Orleans, LA
Closing the Gaps for a Healthier Smile
If you are living with a gapped smile, you may not feel like attending many social gatherings. Fortunately, at Camenzuli Dental Excellence, Dr. Camenzuli, General Dentist, and his team can use braces in Uptown New Orleans to eliminate the unnecessary space and help you see a new and improved smile in no time at all! Braces remain a tried and true method for straightening teeth, closing gaps, and re-aligning bites, which is why orthodontists continue to use them. To find out how you can start seeing a change in your smile, contact our office to schedule an appointment today!
Why Are My Teeth Gapped?
Teeth that have gaps or spaces are more susceptible to serious dental problems, some of which include gum disease, cavities, and tooth decay. But why do gaps form in the first place? Here are a few reasons:
Gum disease
Sucking your thumb or overuse of a pacifier
Small teeth
Tongue thrust
Missing teeth
Large Frenulum
Am I a Candidate for Braces?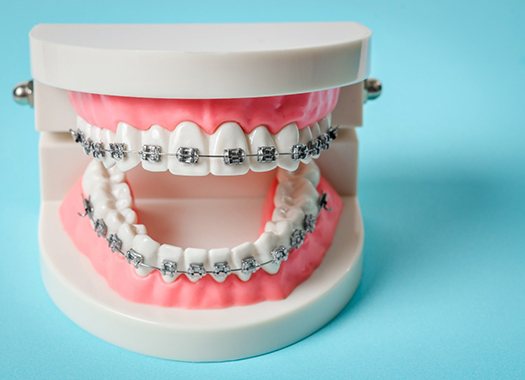 Whether it is a small or large gap between your teeth, you'll be pleased to know you can receive help with braces. Your cosmetic dentist in New Orleans will need to perform a thorough examination of your smile in order to determine if braces will be the right solution to fix your problem. Apart from your spacing issue, braces might be right for you if:
You want an improved appearance that is void of spaces and gaps
You are committed to following the instructions of Dr. Camenzuli, General Dentist, throughout your treatment
You agree to maintain good oral hygiene and regular dental appointments
How Can Braces Help Treat Gapped Teeth?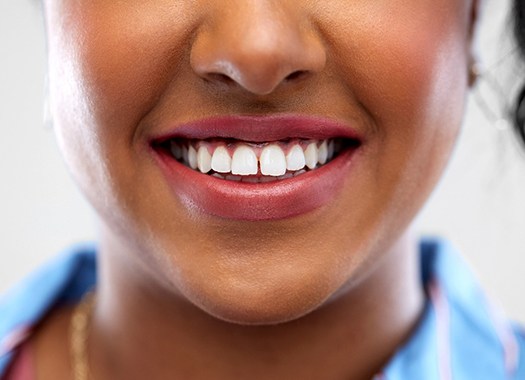 Braces can easily shift and move your teeth closer together, so you don't have to worry about being embarrassed by your smile. After receiving a green light from your cosmetic dentist, you'll receive a personalized treatment plan that will guide you through the process of removing your gap.
After bonding your metal brackets to the surface of your teeth, he will thread a wire through the brackets and secure it into place. This wire will be used to move your teeth closer together throughout the duration of your treatment.
Since a typical patient can expect to wear braces for 12-24 months, you will need to keep your regularly scheduled appointments to allow Dr. Camenzuli, General Dentist, to adjust and tighten the wire and ensure everything is moving along smoothly.
Benefits of Braces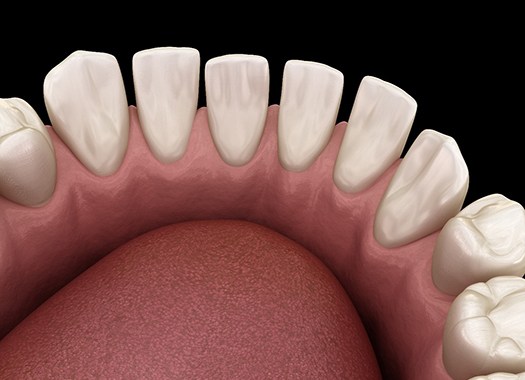 When it comes to wearing braces, you will find that the benefits are many. While it does require wearing metal brackets and wires for a period of time, you will be able to enjoy:
Improved appearance
A boost in confidence
Greater oral health
A reduced risk of gum disease, cavities, and tooth decay
Less wear and tear on your teeth
A smile that will remain in place and healthy for a lifetime with proper care and maintenance