All-On-4 Implants – New Orleans, LA
Four Implants for a Fully Restored Smile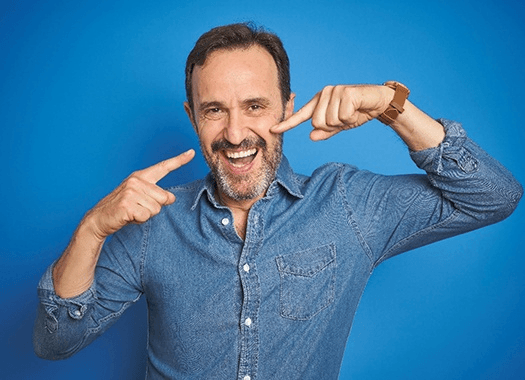 Want to forgo waiting months for a restoration that helps you feel confident in your smile again? At Camenzuli Dental Excellence, we are pleased to offer patients a unique solution that is customizable and offers quicker results. With All-On-4 implants in New Orleans, we can identify for four strongest parts of your jawbone and insert dental implants to create a strong and durable foundation for your replacement teeth. To find out if you are an eligible candidate, contact our office today.
How Do All-On-4 Implants Work?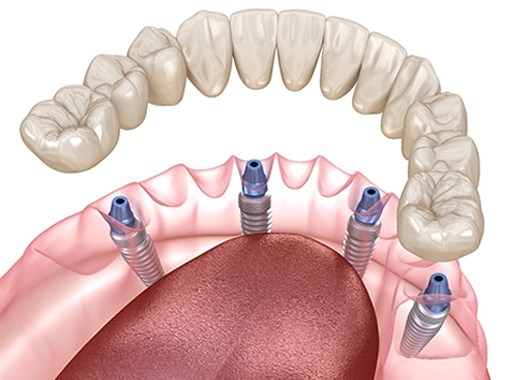 Instead of relying on 6-8 dental implants to rebuild an entire arch, All-On-4 uses four dental implants, which are strategically placed along the jawbone in the densest areas. This ensures a stable base for the restoration when placed.
Many patients who require All-On-4 are not eligible for traditional implant-retained dentures simply because there is not enough bone density to provide a strong enough support system. To move forward, it would be necessary to receive a bone graft, which can add months to a patient's timeline for a new smile.
All-On-4 makes it possible to avoid the additional surgical procedure of a bone graft and provide you with a temporary denture while you wait for your permanent one to be created.
Am I a Candidate for All-On-4 Implants?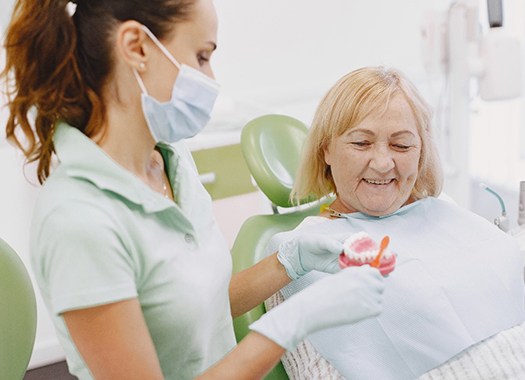 The only way to determine if you are a qualified candidate for All-On-4 dental implants in New Orleans is to schedule a consultation with Dr. Camenzuli. During this visit, he will examine your facial structure using digital X-rays and a CT/Cone Beam Scanner, which produces high-resolution images to better plan for dental implant placement.
Even if your jawbone is not as strong as it is preferred, you may still be eligible for treatment, but you must possess good general oral health, which means no tooth decay or periodontal disease, as you will need to address these before moving on with All-On-4. It is also important that you have a healthy immune system so that osseointegration can occur successfully.
Benefits of All-On-4 Implants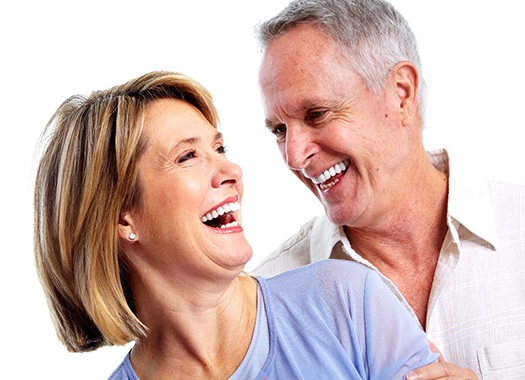 Improved appearance because your restoration will fill out your face and help you avoid "facial collapse"
Boosted confidence
Faster results because of the ability to wear a temporary denture while you heal
A permanent restorative solution that can last decades if not a lifetime
Better oral health because of the implant's ability to continue stimulating your jawbone
Implants that are easy to clean and maintain over time
Improved bite force, allowing you to eat and chew with greater confidence
All-On-4 vs. Traditional Implants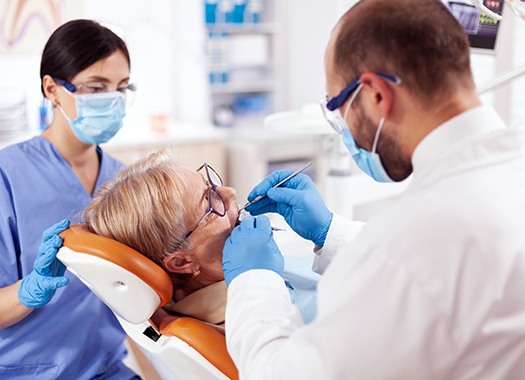 If you opted for traditional implants, there is a good chance you would need to undergo a bone grafting procedure to help strengthen areas of your jawbone that are considered weak. Although beneficial and lead to successful results, it requires several months of healing at home before beginning the process of having dental implants put into place.
With All-On-4, you can avoid the extra procedure and move straight to receiving your dental implants. Once in place, you'll have a temporary denture put on top of your implants, allowing you to leave the same day as your surgical procedure with a new smile you can begin to enjoy.