Tooth Extractions – Uptown New Orleans, LA
Necessary Treatment to Keep Smiles Healthy
The ultimate goal of everyone at Camenzuli Dental Excellence is to provide outstanding care that is in the patient's best interest for a healthy smile. In most cases, that means doing everything possible to preserve natural teeth. However, there are situations that necessitate removing teeth entirely. If Dr. Camenzuli recommends tooth extractions in Uptown New Orleans, LA, you can rely on our team to fully explain your situation and treatment options and then keep you comfortable throughout the entire procedure. Do you need to have a tooth removed? Call our team to schedule your appointment today!
Why Choose Camenzuli Dental Excellence for Tooth Extractions?
Dental Implants and Other Replacements Available
Years of Dentistry Experience and Advanced Training
Compassionate Team of Dental Professionals
When a Tooth Extraction Is Needed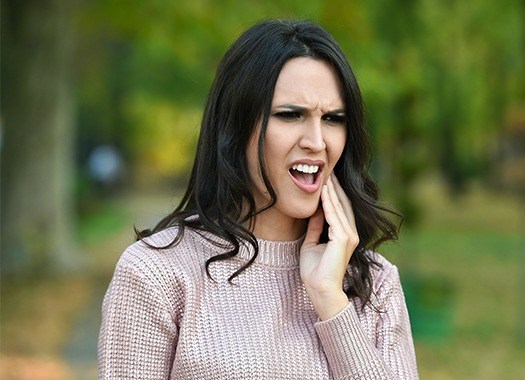 In the following scenarios, extraction may be the best option available:
Advanced gum disease that has made teeth loose.
Impacted wisdom teeth that could cause an infection or push teeth out of alignment.
Severe tooth decay that may spread to other teeth or oral structures.
Injury to a tooth that leaves insufficient structure to support a dental crown.
Overcrowded teeth that need space for orthodontic treatment.
Regardless of the reason, we'll be with you throughout the process and make sure that you receive the care you need to keep your smile healthy.