Emergency Dentist – Uptown New Orleans, LA
Quick Help When You Need It
Do you have a bad toothache? Has your tooth become chipped or come out completely? You don't have to panic! At Camenzuli Dental Excellence, our team is here to help when a dental emergency strikes. When you contact our trusted emergency dentist in Uptown New Orleans, LA, Dr. Camenzuli will relieve your pain and provide the care you need to get your healthy, confident smile back. Just give our dental office in Uptown New Orleans a call, and we'll see you as soon as we can. In fact, we recommend saving our number in your phone so that you're ready should the need arise.
Why Choose Camenzuli Dental Excellence for Emergency Dentistry?
Dental Insurance Accepted
Late Appointments Available
Experienced Dentist with Specialized, Advanced Training
How to Handle Common Dental Emergencies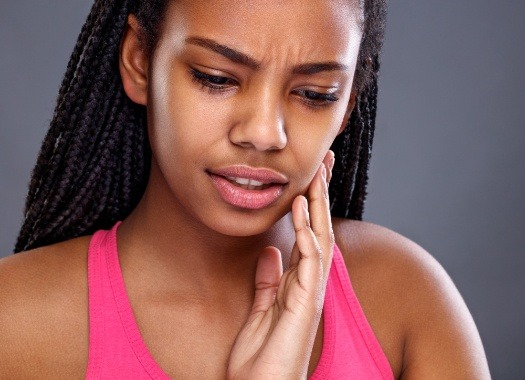 By nature, dental emergencies are often unexpected, so obviously you won't be able to plan when or how they happen. However, you can somewhat plan how you will react in response. In most cases, your first step should be calling us immediately. We can schedule your visit, often on the same day as your initial call, and give you specific advice. Below are instructions for dealing with the most common dental emergencies.
Toothaches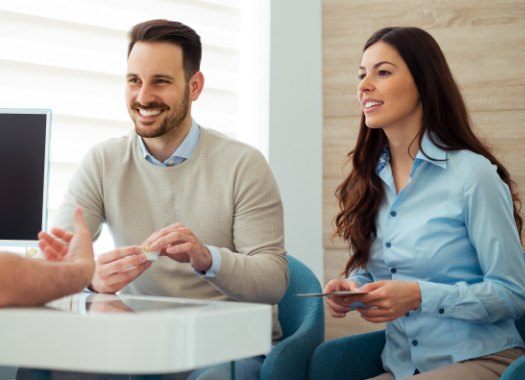 Try to floss around the tooth to loosen any stuck food debris. If the ache continues, call our dental office right away. Tooth pain often comes from decay that has reached the center of the tooth, where the nerves are. In that case, we may need to perform a root canal to save the tooth from needing to be extracted.
Chipped/Broken Tooth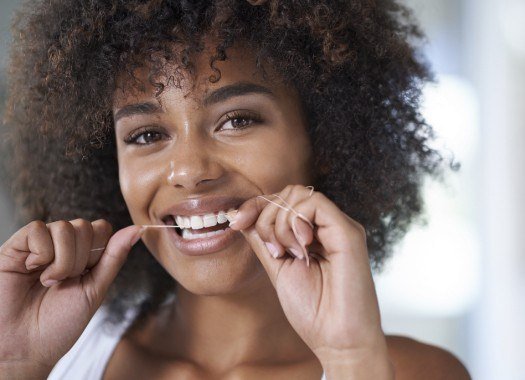 Gather the pieces of your tooth and make sure you bring them with you to our Uptown New Orleans dental office. Is there a sharp edge on your tooth? Apply some dental wax to protect your soft tissues from getting cut. Although we will certainly make every effort to save your tooth, keep in mind that we may need to extract the tooth if the damage is too severe.
Knocked-Out Tooth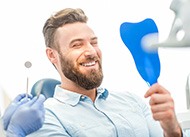 When you touch and pick up the tooth, handle it by the crown and avoid the root. Rinse the tooth and try to put it back into the socket. If that's not possible, you need to keep the tooth moist by storing it in a container of milk or saltwater. You can also hold it between your gums and cheek. In any case, you need to get to our dental office within an hour for the highest chances of saving the natural tooth.
Lost Filling/Crown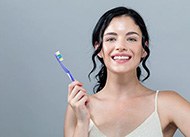 If a filling or crown comes out of place, rinse it and your mouth out with warm water. Then, put it back on your tooth. For more stability, you can add a dab of toothpaste or dental wax before placing it. Know that this solution will not last very long—just until you are able to come in to our dental office for a replacement restoration.
How to Prevent Dental Emergencies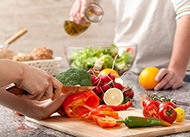 Some dental emergencies are outside your control; however, if you take certain precautions, you can reduce the odds of experiencing a dental emergency altogether. Here are the things you can do to avoid a dental emergency:
Brush twice and floss once every day.
Visit Dr. Camenzuli twice every year for a checkup and cleaning.
Wear a sports mouthguard, especially in sports or activities where contact is likely.
Avoid chewing on ice, pens, or other hard objects.
Get the appropriate tool to open packaging instead of using your teeth.
The Cost of Treating Dental Emergencies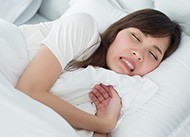 Not all dental emergencies are the same. Treatment that can resolve a problem for one patient may not be enough to fix it for another. As a result, the cost of treatment will vary on a case-by-case basis. However, one thing is universal when it comes to a dental emergency—it's never a good idea to postpone seeking professional help. Oral problems only get worse, and therefore require more extensive and expensive treatment, the longer you wait. When you come in, our team will review your financial options and help make your dental care fit within your budget.