Veneers – New Orleans, LA
Achieve a Movie-Star Smile in Just Two Visits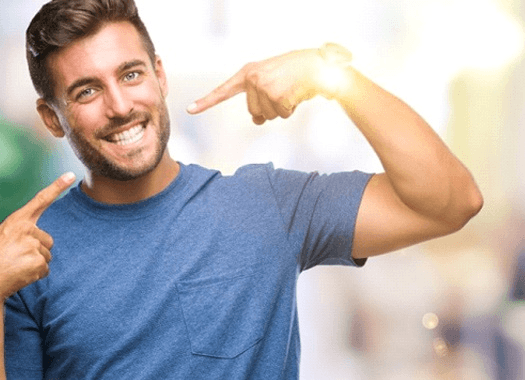 With the last few decades, countless actors and musicians have chosen veneers as the cosmetic dentistry treatment to transform their smiles, and it's not hard at all to see why. Once these thin ceramic shells have been bonded to the front surfaces of your teeth, virtually all aesthetic imperfections, including chips, cracks, gaps, and stains, instantly disappear. With veneers in New Orleans, Dr. Camenzuli can help you achieve a movie-star smile in just two visits to our office. Just give us a call to find out how!
Why Choose Camenzuli Dental Excellence for Veneers?
Customized Treatment Plan for Each Patient
Transform Your Smile in Only Two Appointments
Compassionate Dentist with Years of Experience
Veneers Procedure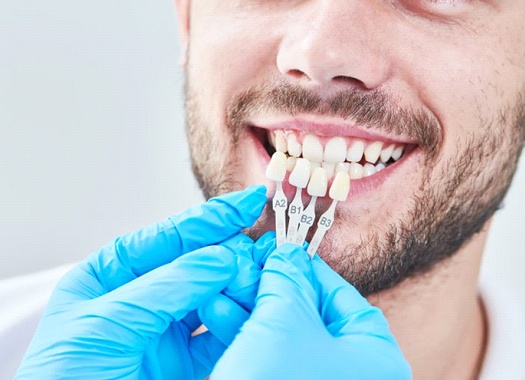 After we've had a consultation and determined that veneers are the ideal way for you to attain a gorgeous grin, we can schedule the first of your two veneers appointments. During this visit, Dr. Camenzuli will prepare your teeth to accommodate veneers by removing an ultra-thin sliver of enamel. Then, he'll capture impressions of your mouth, sending the data off to a trusted dental lab. While the lab gets to work on crafting your new smile, we may place temporary veneers in the meantime.
A few weeks later, the veneers will have arrived at our office. You'll return for your second appointment, wherein your cosmetic dentist in New Orleans will make any final adjustments before permanently cementing your veneers into place.
Benefits of Veneers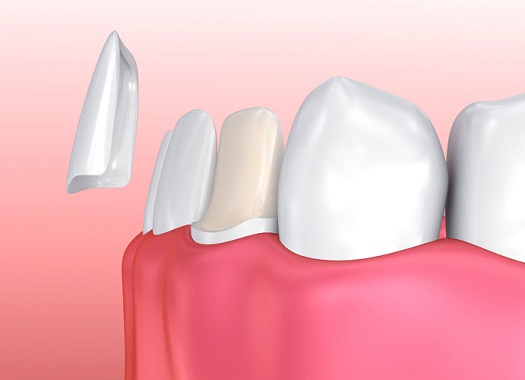 Here are some of the many reasons why we recommend veneers to our patients so often:
With their impressive ability to correct gaps, misshapen or rotated teeth, chips, cracks, discoloration, and more all at the same time, veneers are probably the most versatile treatment we offer.
Each veneer is custom made to mimic the exact shape, size, and color of your pearly whites. As a result, your results should look effortlessly natural.
Dental porcelain is less porous than tooth enamel, making your veneers extremely resistant to staining.
If you've been hiding your smile because you're insecure about its flaws, veneers will allow you to smile with confidence again.
Veneers can last for more than a decade, possibly even two, with very little maintenance.
Understanding the Cost of Veneers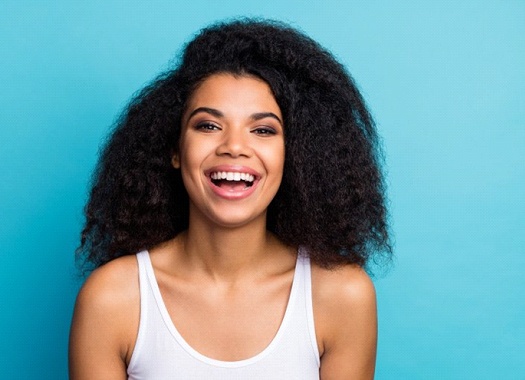 If you're considering revamping your smile with veneers, part of you might hesitate due to worries about the cost. Because multiple factors can affect the price of veneers, we cannot provide you with a cost estimate without examining your smile first.
At Camenzuli Dental Excellence, we pride ourselves on offering top-notch dental care that is also affordable. That's why we're an in-network provider with many dental insurance companies, including Aetna, Cigna, Delta Dental, and United Concordia. If your insurance policy won't cover veneers (which is likely since they're often deemed an elective procedure), we can help you sign up for a low- or no-interest payment plan with CareCredit or Wells Fargo.
Veneer FAQs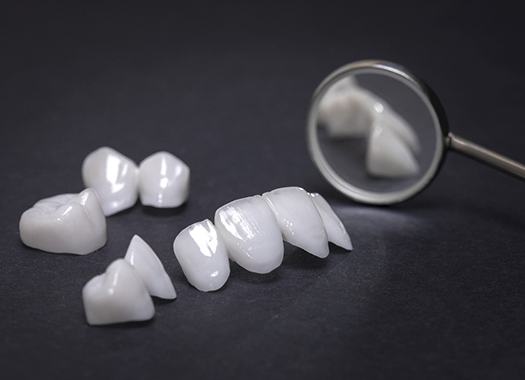 Veneers have become increasingly popular in recent years – and for good reason. They're one of the only cosmetic solutions that can transform several different aspects of your smile all at once. Although you may be excited to improve your pearly whites with this option, it's completely normal to have a few concerns about the process before committing to it. At Camenzuli Dental Excellence, we want to be as helpful as possible throughout your journey. Below, we've provided answers to a few common questions about veneers in New Orleans.
Are Veneers Permanent?
Since veneers have to be replaced eventually, they're not considered a permanent cosmetic solution. However, the process of getting them is irreversible. Dr. Camenzuli will need to remove a thin layer of enamel to ensure the restorations fit properly against the teeth. Unlike hair and nails, the enamel will never grow back once it's removed. Because of that, prepared teeth will always need to be covered by either dental crowns or veneers.
Is There Anything I Can't Eat with Veneers?
After your teeth are prepared, you'll receive temporary veneers to wear while your permanent ones are made. During that time, you'll need to avoid hard foods (i.e., ice, raw fruits and vegetables, candy), sticky foods (i.e., caramel, toffee, gum), and dark-colored foods (i.e., soda, tea, red wine). Even though you'll be able to enjoy most things once your permanent veneers are in place, you'll need to be careful with crunchy and hard foods. Also, you'll need to drink alcohol sparingly as it can weaken the bonding material holding your veneers in place.
Do Veneers Give You a Lisp?
When you first get veneers in New Orleans, you may have trouble pronouncing certain words and making specific sounds. It's typically most noticeable when you try to pronounce the "s" and "v" sounds. That happens because the tongue is not used to speaking with veneers in the mouth. Even though it's a tiny difference in thickness, it still affects the way the tongue moves. The good news is that your lisp should go away as soon as you adjust to your new smile. You can speed up the adjustment process by reading aloud, repeating difficult-to-pronounce sounds, and having more conversations with loved ones. Dr. Camenzuli can even slightly reduce the thickness of veneers in a certain area to make the lisp go away.
How Many Veneers Will I Need?
For most patients, the purpose of getting veneers in New Orleans is to get all of the visible teeth to match. That means you'll receive the appropriate number of veneers to accomplish that goal. Some people will get six to eight veneers to achieve their desired results, while others may need as many as 10 or 12. Of course, there are a few cases where you can get a single veneer for a cracked or broken tooth.