Periodontal Therapy – Uptown New Orleans, LA
Repairing Your Smile For a Healthier Future
After brushing and flossing your teeth, do you notice a slight tinge of red on your brush? If so, you could be suffering from gum disease. With millions of people in the United States living with one of its many forms, it is a common problem seen by many dental professionals. At Camenzuli Dental Excellence, our team is committed to providing periodontal therapy in Uptown New Orleans to not only treat but also improve gum health. Using safe, trusted, and effective methods of treatment, we can rid bad bacteria and allow these soft oral tissues to heal. Contact us today to schedule an appointment and find out if you are eligible for treatment.
Why Choose Camenzuli Dental Excellence for Periodontal Therapy?
Highly Qualified and Compassionate Dental Team
Advanced Dental Technology for Greater Comfort
Dental Insurance Welcome and Financing Available
What Is Periodontal/Gum Disease?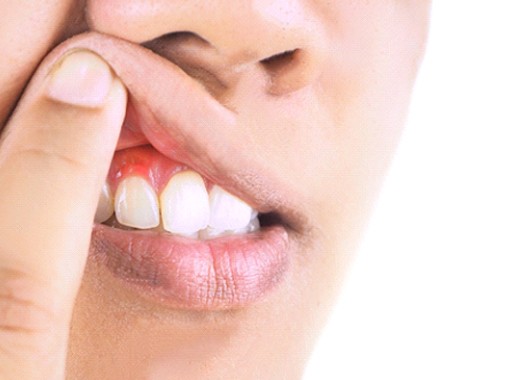 When bad bacteria forms inside the mouth, it can wreak havoc on your teeth and gums. When it attacks your soft oral tissues, it is known as periodontal disease and can progressively worsen over time. What might start as minor bleeding and slight tenderness may quickly advance to gum pocket formations and damage to your bone and teeth.
Gum disease affects millions of people and is one of the most common reasons for tooth loss. Whether it is caused by poor oral hygiene, unhealthy eating habits, or a gummy smile, untreated periodontal disease can take away a person's self-confidence and ability to enjoy life to the fullest.
The Dangers of Periodontal/Gum Disease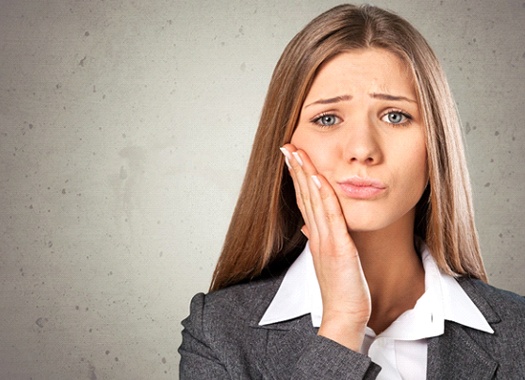 While bleeding gums is certainly not something you want to experience, this particular symptom can be reversed with regular cleanings and proper at-home oral hygiene. However, if left untreated and it turns into periodontitis, you can be faced with gum pockets that easily trap bacteria and food particles, a breakdown of your jawbone, and eventually tooth loss. When the bone loses enough density, it can no longer stabilize your teeth, causing them to become loose and eventually fall out.
Should infection and inflammation enter into the bloodstream, they can travel to various parts of the body and negatively impact your heart, brain, kidneys, lungs, and even your gut health. Cognitive decline, heart disease, diabetes, and even respiratory illness are all commonly linked to gum disease.
Periodontal/Gum Disease Treatment Options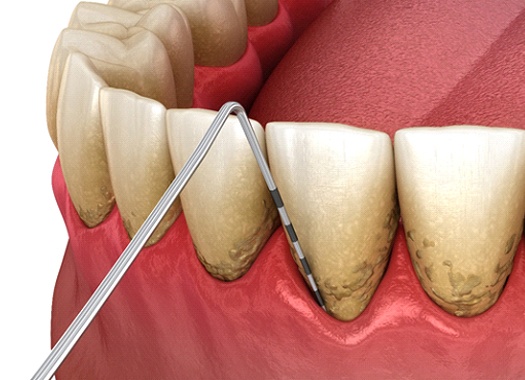 The good news is that if you seek periodontal treatment in Uptown New Orleans early enough, Dr. Camenzuli can provide helpful solutions that are designed to positively impact your smile and overall health, such as:
Scaling and Root Planing (Deep Cleaning)
Scaling and root planing, otherwise known as deep cleaning, is a safe and effective way to remove built-up plaque and tartar around the base of your teeth and the gum line. With scaling, our team will gently remove the harmful plaque in a non-surgical way, using specific dental instruments to ensure proper cleaning. Once removed from your teeth and underneath your gum line, the planing process will begin, which includes cleaning deep below the gum line to remove additional plaque and tartar as well as smooth out your tooth roots to encourage proper reattachment over time.
Perio Protect
Another unique method of treatment used by Dr. Camenzuli is Perio Protect. If necessary, he may recommend this as well as deep cleaning to ensure the best possible results. Using customized trays that are pre-filled with medication, you will wear them so the contents can enter into the gum pockets and cleanse the areas with a small concentration of hydrogen peroxide. As a result, it will be much harder for bacteria to gather and attempt to destroy additional bone and tooth structures.