Implant-Retained Dentures – New Orleans, LA
Rebuild Your Smile from the Root Up
You often don't realize how much you take eating easily, speaking clearly, and smiling confidently for granted until you've lost several teeth. These daily tasks can become serious challenges when you have gaps in your grin. If you're missing all of your teeth, you don't have to suffer with these problems forever. With implant-retained dentures in New Orleans, Dr. Camenzuli can rebuild your smile from the root up. To learn more about how we can replace your lost teeth and restore your smile's original beauty and function, give us a call today!
How Do Implant-Retained Dentures Work?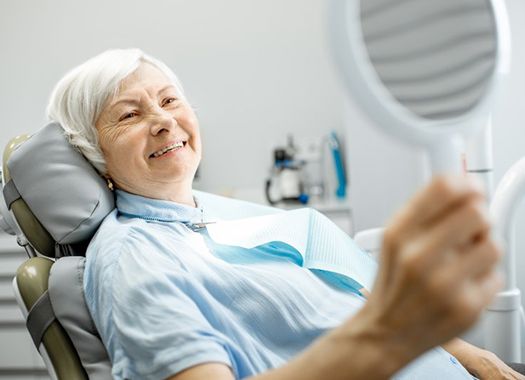 A traditional denture sits atop the gums and uses natural suction, and sometimes a mild adhesive, to stay in place. While they restore some degree of biting force and a natural appearance, they're not nearly as comfortable or sturdy as real teeth.
By contrast, implant-retained dentures are attached to small titanium posts that are surgically inserted into the jawbone. The implants act as replacement roots for your lost teeth, ensuring the denture never slips out of place.
Am I A Candidate for Implant-Retained Dentures?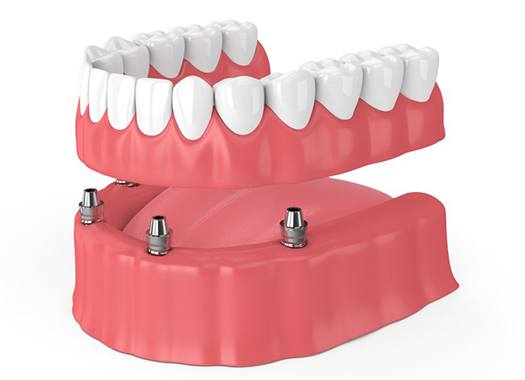 Implant-retained dentures may be right for you if:
You're missing all (or most) of your teeth.
You don't have gum disease.
Your jawbone is strong enough to accommodate dental implants.
You're in decent general health and don't have any conditions that could complicate the healing process.
You're smoke-free.
Even if you're not the "perfect" candidate for dental implants in New Orleans, that shouldn't hold you back from scheduling a consultation with us. By taking a few extra precautions and undergoing some preliminary procedures, there's a good chance that you can still rebuild your smile with an implant-retained denture.
The Implant-Retained Dentures Procedure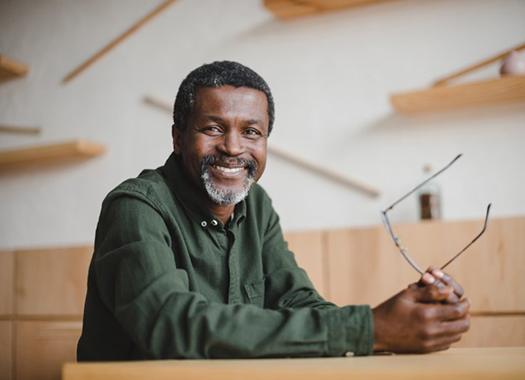 Once you've taken care of any needed preparatory work, like bone grafting, you can schedule your implant placement surgery. As a Fellow in the International Congress of Oral Implantologists, Dr. Camenzuli has the training necessary to perform every step of this process right here in our office. He will place four to six implants per jaw at strategic locations and angles to provide the most support for your new teeth.
After a few months, your jaw should be finished integrating with the implants. You'll return to our office and we'll ensure your custom-made prosthetic fits perfectly before attaching it to your implants.
Benefits of Combining Dentures & Dental Implants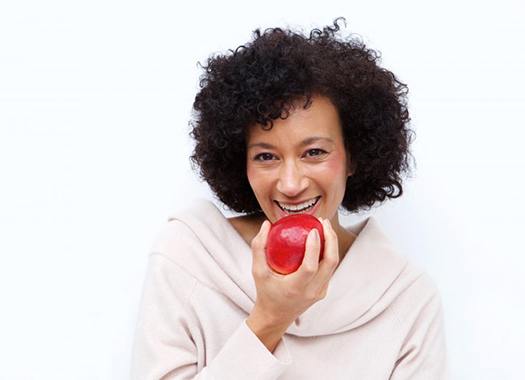 Some of the amazing benefits of implant-retained dentures are:
They can be removable or fixed in your mouth, depending on your preference.
The dental implants give the dentures a strong enough biting force to stand up to the crunchiest and chewiest foods.
Your new teeth will be made from high-quality materials designed to mimic the size, shape, and color of your original pearly whites.
Because the implants keep your jawbone strong, it won't shrink over the years. Therefore, you won't have to worry about the fit of your dentures changing.