Dentures—New Orleans, LA
We Create Confidence-Boosting Smiles
Tooth loss can have a drastic impact on your day-to-day life and confidence. Fortunately, if you have gaps in your smile, you don't have to live with them forever. In fact, your oral health will be better off if you don't live with missing teeth forever! Dr. Camenzuli offers lifelike, high-quality full, partial, and implant dentures that can alter the quality of your life for the better. To learn whether you're a good candidate for dentures in New Orleans, give us a call today to schedule a consultation with Dr. Camenzuli.
Why Choose Camenzuli Dental Excellence for Dentures?
Affordable Membership Plan
Dentist with Extensive Training & Education
Comfortable Dental Office
Who is a Good Candidate for Dentures?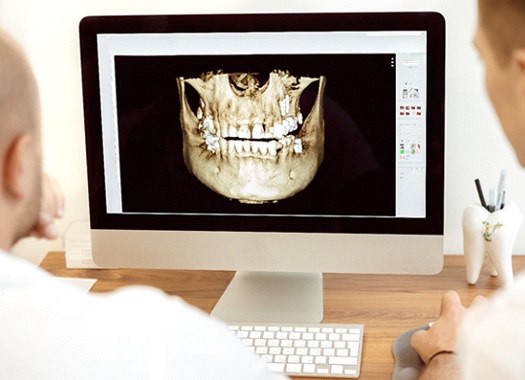 There are several different types of denture designs that make this treatment versatile. That being said, if you're missing several or all of your teeth along an arch, you're likely a good candidate for dentures. When you visit our office for a consultation, Dr. Camenzuli , your dentist in New Orleans, will conduct a thorough examination of your mouth to learn what your options for tooth replacement are. Based on his findings, he'll walk you through his recommendations and answer any questions you may have about the treatments.
Types of Dentures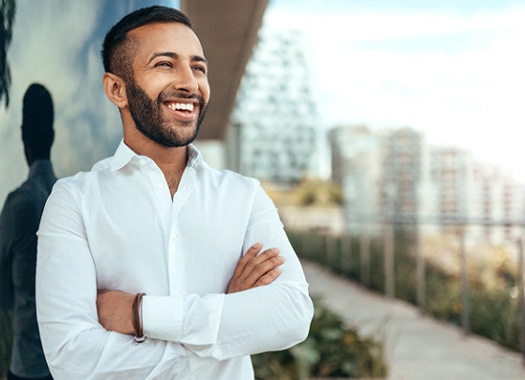 There are several types of dentures that can help patients in different tooth loss situations. At your initial consultation, Dr. Camenzuli may suggest any of the following restorative solutions based on his examination.
Partial Dentures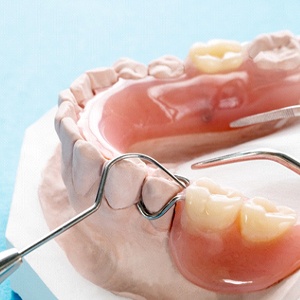 Partial dentures can replace several missing teeth along an arch. They have an acrylic or metal base that's strategically designed to fit like a puzzle piece between the existing teeth, and their removable ability makes it easy to clean them.
Full Dentures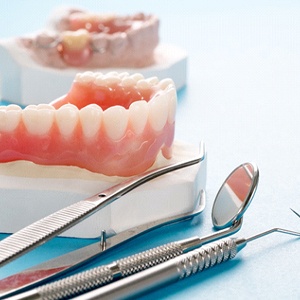 Full dentures are an option for patients who are missing an entire arch of teeth. They also feature a gum-colored acrylic base, but its specially designed to harness the power of natural suction within the mouth to stay securely over the gums. The replacement teeth are custom made from natural-looking, high-quality dental materials like porcelain or ceramic to be virtually indistinguishable from natural teeth.
Implant Dentures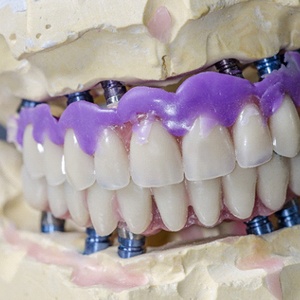 For added stability and support, we can secure a partial or full denture to dental implants, which are small titanium posts that are surgically placed below the gumline. The implants secure the restoration firmly in place, preventing any slipping or shifting, and because they're able to fuse with the jawbone, they prevent bone erosion over time.
The Benefits of Dentures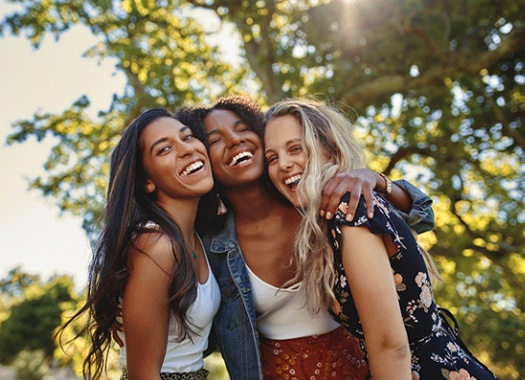 Some of the advantages of choosing dentures include:
Natural-looking dental materials used
Ability to last 5+ years or 35+ years, depending on the type of denture you choose
Easy to maintain
Boosted confidence
Maintain your dental alignment with a partial
Streamlined treatment process
If you would like to learn more about dentures, we welcome you to give our office a call to schedule a consultation today!
Understanding the Cost of Dentures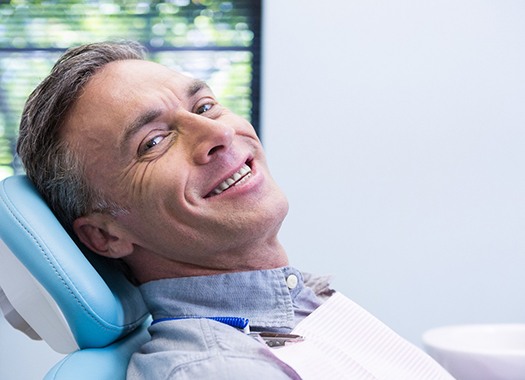 The cost of dentures in New Orleans can vary greatly from patient to patient. During an initial consultation at our office, Dr. Camenzuli will go over the various factors that can affect the price and the different payment options available. To get a clearer understanding of what you can expect to pay to restore your smile with dentures, keep reading below.
Factors That Affect the Cost of Dentures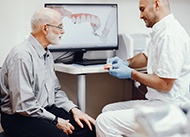 Three major factors that influence the cost of dentures:
Preparation – Before getting dentures, you may need tooth extractions, gum disease therapy, or other preparatory treatment.
Base Material – Quality acrylic is commonly used for the base of dentures, which is dyed to match the color of gum tissue.
Teeth Material – Your replacement teeth will likely be made from acrylic or porcelain. It's important for the teeth of dentures to be lifelike and sturdy.
Keep in mind that when it comes to dental restorations, cheaper is usually not better. You will be wearing your dentures every day, so be sure to choose high-quality replacement teeth that fit comfortably.
Are Implant Dentures More Expensive?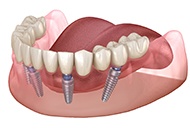 Yes, implant dentures are more expensive than traditional dentures in New Orleans. However, there is a good reason for this higher upfront cost. Dental implants are inserted into the jawbone and fuse directly with the bone. This gives implant dentures maximum support for chewing and prevents slippage. Implant dentures also appear more lifelike than traditional restorations and can be cared for easily. Finally, dental implants can last for decades with proper care. Traditional dentures, on the other hand, typically must be replaced every 5 to 7 years. If you're looking for a reliable long-term investment in your smile, look no further than implant dentures.
Does Dental Insurance Cover Dentures?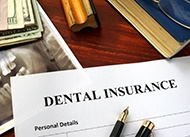 While every dental insurance plan is slightly different, most consider dentures to be a major procedure and generally cover around 50% of the cost. Feel free to contact your insurance provider beforehand to confirm your dentures coverage. Our knowledgeable team will also be happy to help you learn more about your specific insurance benefits before starting any treatment. We work with basically all dental insurance providers and are in-network with many of the most popular plans.
Other Options for Making Dentures Affordable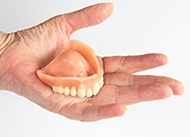 Regardless of your insurance status, there are other ways to make dentures affordable. For example, you could take advantage of our in-house membership plan at Camenzuli Dental Excellence. For one low, flat annual fee, you receive our excellent basic dental services plus discounts on certain restorative and cosmetic procedures. Best of all, with this convenient plan, you don't have to worry about deductibles, premiums, or yearly maximums.
We also accept low- or no-interest financing options through CareCredit or Sunbit. CareCredit and Sunbit enables qualified patients to break down the cost of dentures into smaller monthly payments. Our team can walk you through the application process to find a CareCredit or Sunbit plan that works for your budget.
Our team is committed to helping you restore your smile without causing undue financial stress. Schedule a consultation with Dr. Camenzuli, an experience denture dentist in New Orleans, to learn more about the cost of dentures and different payment options.
Denture FAQs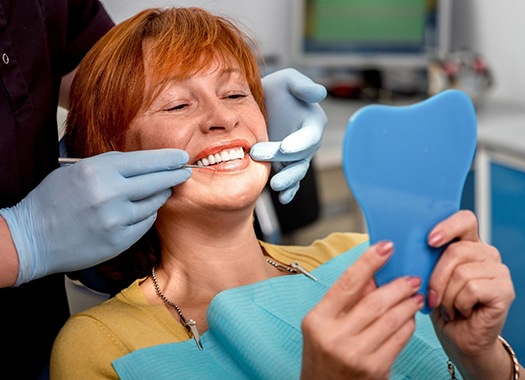 At Camenzuli Dental Excellence, we understand the impact that extensive tooth loss can have on your quality of life. That's why we strive to be as helpful as possible throughout the process of restoring your smile. Getting dentures in New Orleans can be a daunting experience, so it's completely normal to have questions about it. For your convenience, we've decided to answer some of the most common questions we receive from patients. If you'd like to speak directly to a member of our team, don't hesitate to reach out to us!
How Long Will You Have to Wait to Get Dentures After Your Teeth Are Pulled?
Generally, most patients have to wait about six to eight weeks after their teeth are extracted to receive dentures. Of course, the exact amount of time needed will depend on your unique case and the type of denture in question. Immediate dentures can be placed on the same day as tooth extractions, but they will need to be switched out as the shape of your jawbone changes while you heal. If you're receiving implant dentures, you'll need to wait about three to six months for the implants to fuse with surrounding bone tissue via osseointegration.
Can I Sleep with My Dentures?
When you first get dentures in New Orleans, your dentist will ask that you keep them in your mouth for an entire 24 hours, including sleep. After that, you should remove your dentures every night when you go to bed. If you wear them for too long, they can restrict the circulation in your gums, leading to soft tissue irritation and potentially speeding up ridge resorption. It has also been associated with poor oral hygiene and a higher risk of pneumonia. By taking your dentures out each evening, you allow your gums a chance to heal and get the nutrients they need during the night.
Is It Hard to Talk with Dentures?
At first, you'll likely have a hard time speaking with dentures because you're not used to having them in your mouth. Because there are changes in your palate, you may initially develop a lisp or other speech impediment. Luckily, the more you practice, the faster these changes will go away. Some exercises that'll help you adjust more quickly are reading aloud, having more conversations with loved ones, and repeating difficult-to-pronounce words. If you need extra stability, you can use denture adhesive.
What Can't You Eat with Dentures?
Once you have dentures, it's a good idea to avoid sticky foods (i.e., peanut butter, caramel, gummy candy), hard foods (i.e., nuts, popcorn, apples), and tough meats (i.e., steak and pork chops). Not only can they damage your oral appliance, but chewing them can pull your dentures out of place. It's incredibly important to be careful while chewing because food particles can get trapped underneath the dentures, leading to gum irritation.