Braces – Uptown New Orleans, LA
Achieve a Straighter, Healthier Smile
When your smile is plagued by gaps, misaligned teeth, or overcrowding, it can be difficult to live life to the fullest. Not only is your self-confidence damaged, but these issues can impact your health as well! At Camenzuli Dental Excellence, we're happy to offer the transformative power of braces in Uptown New Orleans. We're committed to helping you affordably achieve a straighter, healthier smile with braces! Contact us today if you'd like to learn more, or if you're ready to schedule a one-on-one consultation.
Why Choose Camenzuli Dental Excellence For Braces?
Dental Office Equipped with State-of-the-Art Technology
Experienced Dentist with Thousands of Hours of Advanced Training
Special Offers, Flexible Financing, & Savings Plan for Affordable Treatment
How Braces Work
Braces have multiple important components. First, there are the brackets, which are attached to certain teeth and serve as "anchors." Then, the archwire is connected to the brackets with the help of ligature elastics. Because the archwire wants to retain its normal shape, it will place pressure on the teeth and gradually move them into the desired positions over time. As the tops of your teeth begin to shift into the correct positions, the roots anchored in the jawbone will as well. The bone tissue and other supportive structures will slowly adapt to the new positions of your teeth, helping to hold them securely in place for many years to come.
The Process of Getting a Straighter Smile with Braces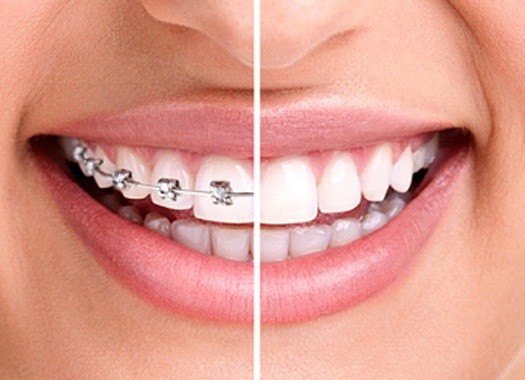 Whether you've had braces in the past or this is your first time, this reliable orthodontic treatment can help you overcome even the most severe issues. To begin your journey to a straighter smile, we'll start with a consultation. After examining your smile carefully, Dr. Camenzuli will create a personalized treatment plan for you.
Once you are ready, he will begin by bonding the metal brackets to the surfaces of your teeth before threading a metal wire through them. This will work to shift your teeth in the right direction as you move throughout your treatment.
It will be necessary for you to keep your scheduled checkups with Dr. Camenzuli, as he will need to adjust your wire each time you visit. The pressure from the adjustment will continue to move your teeth into the right position. In most cases, patients wear braces for an average of 12-24 months; however, this is dependent upon the complexity of your individual case.
Indications for Braces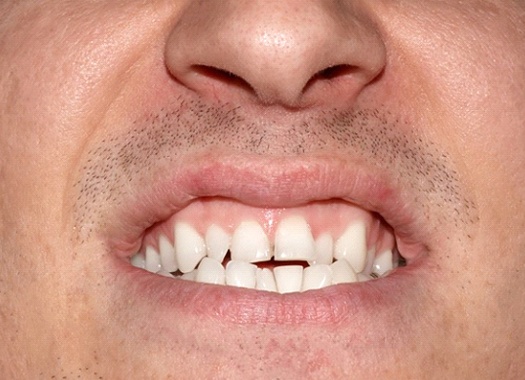 Traditional metal braces are a reliable way to solve a wide variety of orthodontic issues. If you are dealing with any of the following common problems, braces can help correct them so you can enjoy a beautiful, comfortable, and healthy smile.
Crowded Teeth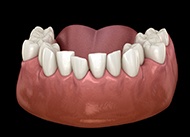 Crowded teeth are much more common than you might think. Many adults struggle with this type of orthodontic problem, many of whom never seek proper treatment. When teeth are too close together, it makes it significantly more difficult to properly clean them. This puts you at a higher risk of developing tooth decay and gum disease. With braces, even severe levels of crowding and misalignment can be made more even, giving your teeth more space to line up correctly and comfortably.
Gaps Between Teeth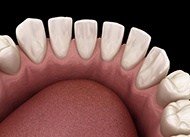 If you are living with a gapped smile, you may not feel the most confident in your smile or appearance. Gapped teeth are also more likely to collect food debris, plaque, and bacteria, putting you at risk of a variety of oral health issues, like bad breath, cavities, and gum disease. Fortunately, Dr. Camenzuli, and his team can use braces in Uptown New Orleans to eliminate the unnecessary spaces between your teeth and help you see a new and improved smile in no time at all!
Bite Alignment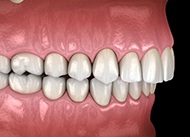 Misaligned bites are a common orthodontic problem. Unfortunately, issues like overbites, underbites, crossbites, open bites, or dental midlines can prove extremely problematic if left untreated. When your bite is uneven, your teeth may stick out or rub against one another in ways that wear down their enamel quickly, which makes them more susceptible to damage, decay, and sensitivity. Additionally, bite issues put disproportionate amounts of pressure on your jaw joints, which can lead to a sore, stiff jaw, and potentially more serious issues like TMJ disorder. You may also begin to clench and grind your teeth in your sleep, which is a condition called bruxism that can break your teeth over time. And of course, a misaligned bite can take a toll on your self-esteem and confidence. Fortunately, traditional braces can be used to address all types of bite alignment issues! Throughout treatment, you will notice your symptoms dissipate as your bite moves into proper alignment.
The Benefits of Braces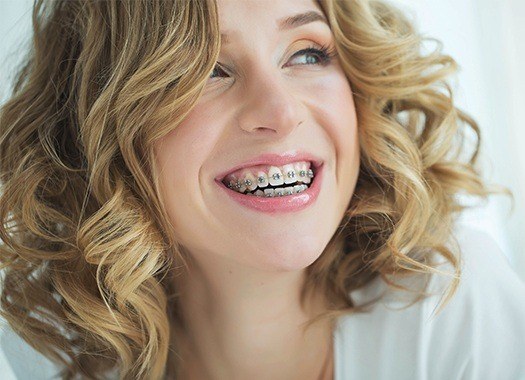 Traditional braces remain a very popular orthodontic treatment because of how reliable and effective they are. Choosing to straighten your smile with braces comes with benefits like:
Uniform, beautiful results: Patients can finally say goodbye to noticeable spaces between teeth, crookedness, and so much more!
Boost in self-esteem: With a straighter, healthier smile, your confidence is likely to soar! No more hiding in the backgrounds of photos or keeping your smile a secret.
Powerful, reliable treatment of orthodontic issues: The versatility of braces allows them to tackle even the most severe orthodontic problems with ease.
Strong and durable composition: The metallic structure of braces is very durable and unlikely to break easily, even for patients who are more active.
Dramatically lowered risk of oral health issues: Correcting orthodontic issues with braces is about so much more than just improving your appearance! Fixing misaligned teeth and bite problems will make it much easier to maintain optimal oral health and keep your smile healthy and fully intact for life.
Understanding the Cost of Braces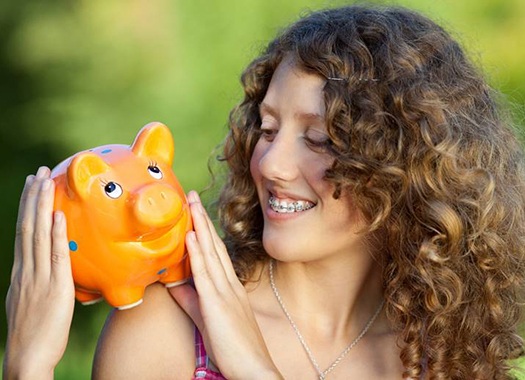 It is important to keep in mind that this type of care is highly personalized and the overall price will depend on several factors, including the patient's age, their dental insurance coverage, and the severity of any problems our team is planning to correct. We strongly encourage you to schedule an initial consultation at our Uptown New Orleans dental office. During this visit, our team will be able to carefully review the current state of your teeth and provide a detailed estimate of future costs. Plus, we offer an affordable financing option—patients can make a small down payment before starting low monthly payments.
Braces FAQs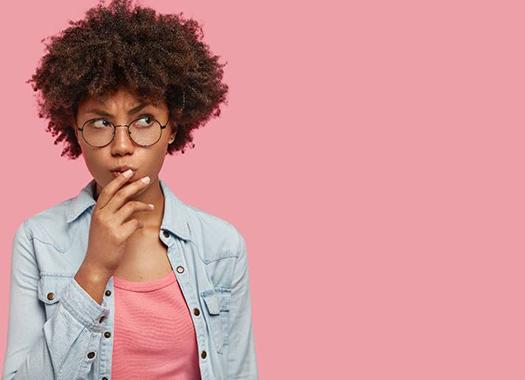 Investing in your smile with braces is one of the best decisions you'll ever make, but we understand that you may have a few questions beforehand. We've answered several FAQs below to help you have all the information you need. But get in touch anytime if you'd like more information about braces in Uptown New Orleans, or if you want to schedule a consultation with Dr. Camenzuli, General Dentist. With many years of experience, he's helped countless patients achieve the smile they've always wanted and looks forward to helping you too!
How Long Will I Need to Wear Braces?
The length of your treatment will depend on your specific needs and goals, including what type of alignment issues need to be corrected and how severe they are. However, most patients wear braces for anywhere from 12 to 30 months.
Am I Too Old for Braces?
Definitely not! You're never too old to enjoy the increased self-confidence and improved oral health that come with a straight, even smile. In fact, adults have been getting braces more and more in recent years, so it's not nearly as uncommon as it used to be.
Do Braces Hurt?
It's common to have some initial discomfort for a few days when you first get your braces and you adjust to the pressure on your teeth. You may also experience discomfort for a day or two when we periodically adjust your brackets and wires. However, any discomfort you feel should be very temporary and easily managed with over-the-counter pain medication. If you're having trouble with soreness from your braces, don't hesitate to give us a call so we can help.
Why Do I Need to Wear Elastics?
Braces move your teeth and jaws into their ideal position by applying gentle, continuous pressure. This is done with a combination of brackets and wires to move the teeth, and elastics to move the jaws. This ensures that your teeth are not only in the right position but also line up properly. Most patients have to wear elastics at some point, so it's essential to wear them as instructed for the best results possible.
Will I Need to Wear a Retainer After Finishing Braces?
Yes. Wearing a retainer after you've finished your treatment is extremely important to prevent the teeth from moving back to their initial positions. When we remove your braces, we'll take impressions of your teeth to create an upper and/or lower retainer (or we may adhere a permanent, no-show retainer behind your teeth). We'll also discuss how long to wear your retainers and how to maintain them as well.