Braces
– Uptown New Orleans, LA
Enjoy a Straighter, Healthier Smile
When your smile is plagued by gaps, misaligned teeth, or overcrowding, it can be difficult to live life to the fullest. Not only is your self-confidence damaged, but these issues can impact your health as well! At Camenzuli Dental Excellence, we're happy to offer the transformative power of orthodontics in our Uptown New Orleans, LA dental office. Contact us today if you'd like to learn more, or if you're ready to schedule a one-on-one consultation.
Why Choose Dental Excellence for Orthodontics?
In-Network With Most PPO Plans
Highly Trained Dentist with Years of Experience
Late Evening Appointments Available
How Do Traditional Braces Work?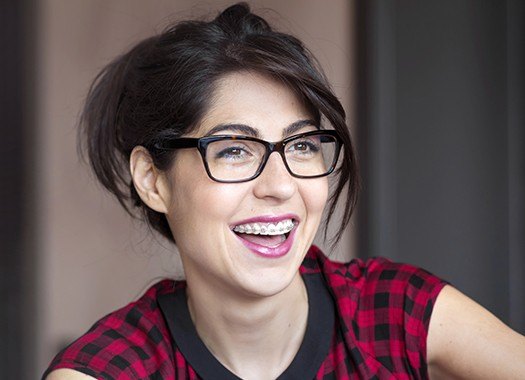 Braces have multiple important components. First, there are the brackets, which are attached to certain teeth and serve as "anchors." Then, the archwire is connected to the brackets with the help of ligature elastics. Because the archwire wants to retain its normal shape, it will place pressure on the teeth and gradually move them into the desired positions over time. The jawbone underneath the gums will also change and grow to support these important shifts.
Indications for Traditional Braces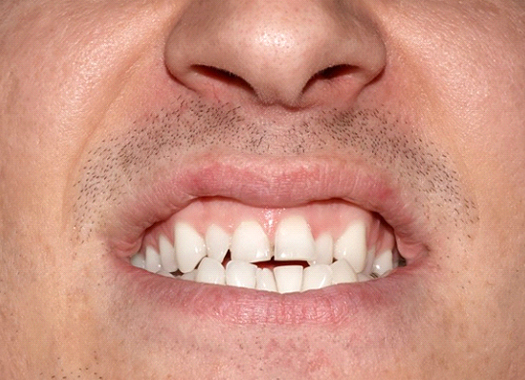 Traditional braces can be used to solve a wide variety of dental issues. You can find the most common issues they resolve in more detail below.
Crowded Teeth
When teeth are too close together, it makes it significantly more difficult to properly clean them. This puts you at higher risk of developing tooth decay and gum disease. With traditional braces, even severe levels of crowding and misalignment can be made more even, giving your teeth more space to line up.
Spaces Between Teeth
If you feel like your gapped smile is unattractive, you'll find traditional metal braces to be extremely effective at shifting them closer together. Gapped teeth are also more likely to collect food debris and get trapped, putting you at risk of both tooth decay and chronic bad breath! This makes the benefits of braces to two-fold.
Bite Alignment
When your bite is uneven, you put disproportionate amounts of pressure on your jaw joints. This puts your teeth at higher risk of teeth grinding and jaw clenching, also characterized as bruxism. If you want to avoid accelerated wear and tear on your tooth enamel, traditional braces can be the most effective treatment out there. Whether you have an overbite, underbite, crossbite, or open bite, it can be corrected with braces.
What Are the Benefits of Traditional Braces?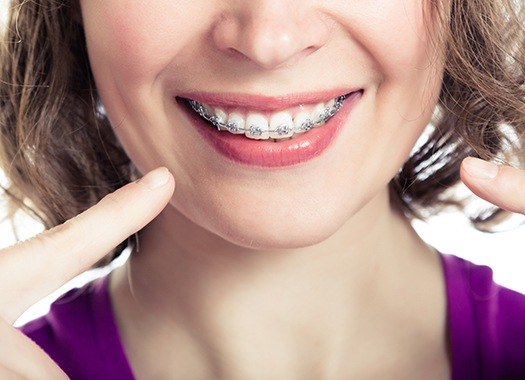 When you or your family member commits to orthodontic treatment, there are several wonderful benefits waiting in the wings. For instance:
Your smile will be much more uniform in appearance. Patients can finally say goodbye to noticeable spaces between teeth, crookedness, and so much more!
Your self-esteem and confidence are likely to soar – no more hiding in the backgrounds of photos.
The versatility of traditional braces allows them to tackle even the most severe orthodontic problems with ease.
The metallic structure of braces is very durable and unlikely to break easily, even for patients who are more active.
There are fun color options available for the elastics, which means patients can personalize their smile throughout the treatment process! Alternatively, subtler shades are also available for a more professional look.
How Much Do Traditional Braces Cost?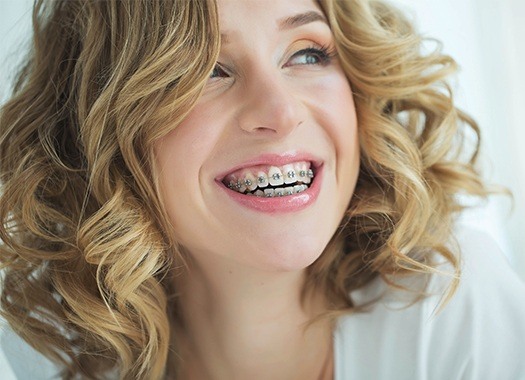 Patients can expect a lower cost with traditional braces than more modern alternatives. However, it is important to keep in mind that this type of care is highly personalized and the overall price will depend on several factors, including the patient's age, their dental insurance coverage, and the severity of any problems our team is planning to correct. We strongly encourage you to schedule an initial consultation at our Uptown New Orleans dental office. During this visit, our team will be able to carefully review the current state of your teeth and provide a detailed estimate of future costs so that you can commit to treatment with total confidence!