Braces for Bite Alignment – Uptown New Orleans, LA
Realigning Your Bite for a Healthier Smile
Misaligned bites are a common orthodontic problem. Dr. Camenzuli, General Dentist, is no stranger to overbites, underbites, crossbites, open bites, or even dental midlines. Unfortunately, these dental issues can prove problematic if left untreated. From low self-esteem to the potential for temporomandibular joint disorder (TMD), if asked when you should treat your poorly aligned bite, the answer would be sooner rather than later. Fortunately, Dr. Camenzuli, General Dentist, and his team can outfit you with braces in Uptown New Orleans. Throughout treatment, you will notice your symptoms dissipate as your bite moves into proper alignment. If you're interested in learning more about the positive impact braces can have on your smile, contact us to schedule an appointment today.
Why Should I Fix My Bite?
Whether it is you, your child, or your teenager with the misaligned bite, the number one question asked to dentists is, "Why it is necessary to fix?" Although each dentist may have a different answer, the most common responses include:
Increased difficulty with speech
General social anxiety
Potential development of temporomandibular joint disorder (TMD)
Excessive wear and tear on the teeth
How Can Braces Correct My Bite?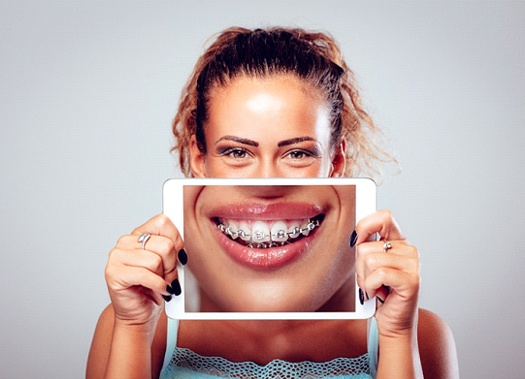 Braces are known for fixing a variety of issues, one of which is a poorly aligned bite. When meeting with Dr. Camenzuli, General Dentist, during your consultation, he will evaluate your oral and facial structure to determine the best course of action and timeline to achieve desired results.
After taking impressions of your smile, he will bond metal brackets to the front of your teeth and thread a metal wire through each bracket. This wire will be adjusted throughout treatment by your cosmetic dentist in New Orleans and force your teeth to move into the proper position. As a result, you will begin to see your bite shift, your teeth become more aligned, and your jaw feel more at ease.
Do not be surprised if you experience some discomfort in the days after having your wire tightened. Taking an over-the-counter pain reliever, using a cold compress, and eating soft foods will help to alleviate any pain and help you to heal faster.
Depending on the severity of your bite alignment problem, the timeline for wearing braces will vary with each patient. Also, it will be necessary to maintain your regular appointments with Dr. Camenzuli, General Dentist, to allow for adjusting the wire. By adhering to these scheduled visits, this will prevent a delay in treatment.
Are Braces Right for Me?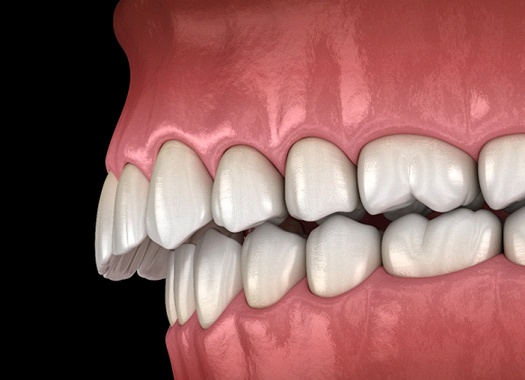 The only way to determine if braces are the right solution for your dental needs is to schedule a consultation with Dr. Camenzuli, General Dentist. During this appointment, he will review your oral and health history, making sure you do not have problems with tooth decay or gum disease before beginning your orthodontic treatment.
In most situations, patients who are suffering from an overbite, underbite, crossbite, open bite, or dental midlines will find great success with braces and can begin treatment rather quickly.