Implant-Retained Bridge – Uptown New Orleans, LA
Complete Your Smile with Modern Tooth Replacements
If you are missing multiple consecutive teeth, it may seem like the gap in your mouth is getting larger by the day. Keep in mind that your appearance is not the only thing that could suffer the longer you go without treatment. For example, chewing and grinding food can become more cumbersome. Speaking with friends and family can also get more difficult. Plus, your risk for future tooth loss only increases over time.
Thankfully, there is a solution out there, and it's more than just a dental bridge. Implant-retained bridges from Dr. Camenzuli allow you to not only replace teeth via dental implants but save you money on replacing each tooth with a dedicated implant! In fact, many bridges replacing three or more teeth can be held with just a pair of our tough, titanium implant prosthetics. Give us a call to learn how the process works!
Missing Two Consecutive Teeth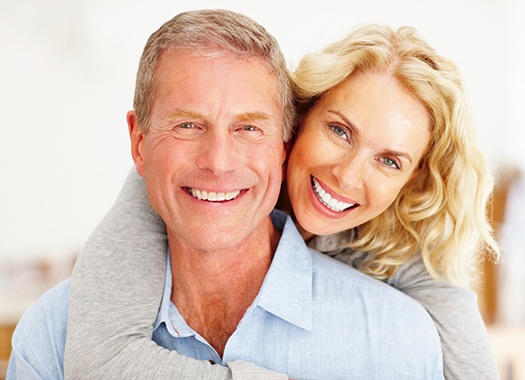 When missing a single tooth, it may be feasible to adapt to the gap in your smile for a little while. However, missing two teeth is far more significant, especially when they are right next to each other. Thankfully, we can easily fuse two teeth together and attach them to a single dental implant. Prior to treatment, we'll make sure that your bone tissue is strong enough to hold this type of restoration with just one implant.
Missing Three Consecutive Teeth or More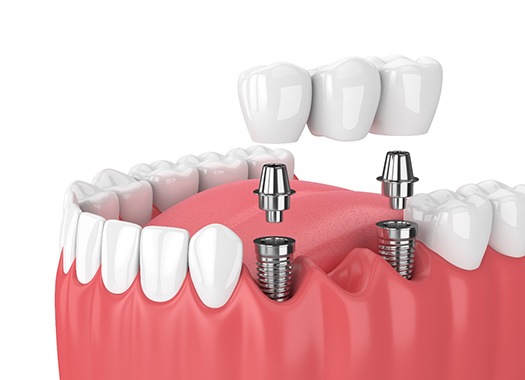 When a traditional bridge is created, two dental crowns are fused together along with a prosthetic tooth to fill the gap. Then, this restoration is attached to neighboring teeth in order to remain stable, much like how individual dental crowns are attached to damaged teeth.
As a result of this bond between natural teeth and ceramic restoration, existing natural teeth need to be modified. In the case of implant-retained bridges, you can replace three or more consecutive teeth and allow a pair of dental implants to hold them instead of natural teeth. When all is said and done, you're two implants are holding three natural-looking restorations.
Missing Multiple Teeth Throughout Your Mouth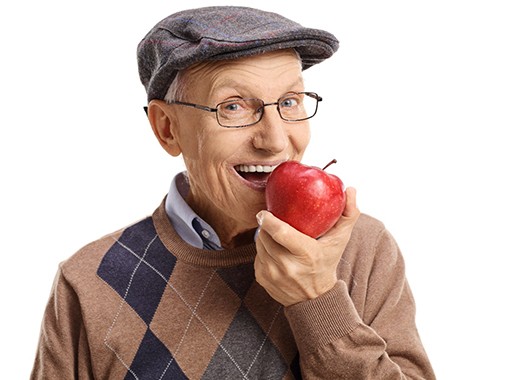 Need to replace missing teeth on opposite sides of your mouth? The beauty of dental implants is we can just as easily develop a treatment plan for you! In some cases, we may be able to use just a couple dental implants to hold a partial denture, but this can vary depending on the number of missing teeth you have. When you visit for a consultation with Dr. Camenzuli, he'll go over your options and see what will best fit your needs.
Why Choose Implant-Retained Bridges or Partial Dentures?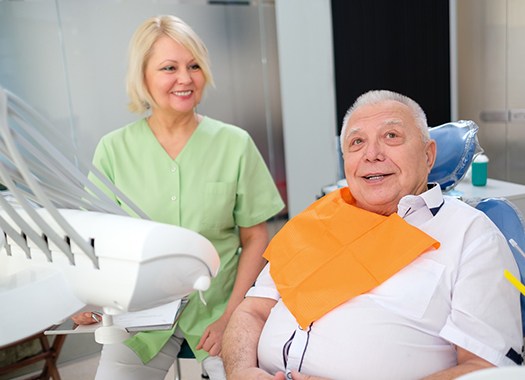 Traditional dental bridges may provide some benefits, but implant-retained bridges offer all of them and more, including:
A long-lasting solution (averaging about 30 years)
Better jawbone health and stimulation
Significantly improved biting strength
The ability to save your natural tooth structure
Want to protect your future oral health, make eating and speaking easier, and feel confident showing your smile once again? Give our office a call today to set up a consultation!