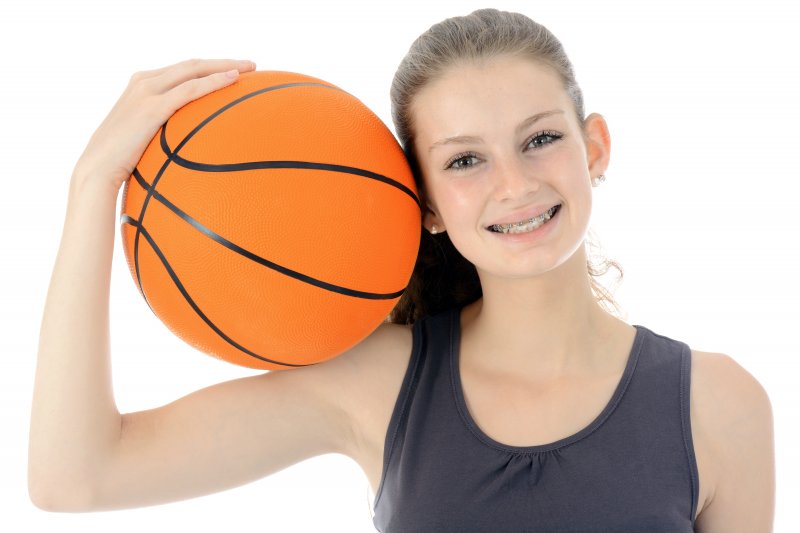 If playing sports is a big part of your life, it is understandable to have concerns about how your orthodontic treatment could affect your performance. No matter what sport your playing, you should be able to continue playing to your full ability even while you have braces in Uptown New Orleans, but things will work a little bit differently when it comes to protecting your smile. Continue reading to learn more about playing sports while undergoing orthodontic treatment for a straighter smile.
How Traditional Metal Braces Affect Sports
There are many children, teens, and adults staying active with contact sports while there are straightening their teeth with braces. It's always important to protect your smile when you are doing anything where there's a higher possibility that you could take a blow to the mouth. When you have braces it is recommended that you wear an orthodontic mouthguard. This way, if you get it, you are more likely to be protected against damage.
An orthodontic mouthguard is a small, removable appliance that protects your teeth and soft tissues from balls, objects, elbows, or anything else that could hit you in the face. It usually consists of materials like rubber or silicone. Ask from your dentist in Uptown New Orleans about custom mouthguards.
How Clear Aligners Impact Sports
Clear aligners are a desired treatment option for athletes for several different reasons. One of them is because you are less likely to suffer from mouth injuries as compared to traditional metal braces. Even though clear aligners cover your teeth, they aren't designed to provide adequate protection while you are playing contact sports. That's why mouthguards are so necessary.
Even though you should be wearing your trays at least 22 hours each day in order to prevent delays in your treatment, it is recommended that you remove them while you're playing contact sports. As soon as the game or practice is over, then they should be put back in. Doing this helps you to avoid accidently biting through the aligners and can reduce your risk of injury. So, before your game starts, replace your aligners with a custom-made mouthguard. Just be sure that you keep your trays in their case so that they don't accidently get lost or damaged.
You shouldn't let your orthodontic treatment prevent you from staying active and having fun. Just be sure to take precautions, like wearing a custom mouthguard, in order to keep your smile safe from harm.
About the Author
Dr. Robert A. Camenzuli earned his Doctor of Dental Surgery from the Louisiana State University School of Dentistry and is a Senior Master Provider from Fastbraces. He is also a Fellow in both the Academy of General Dentistry and the International Congress of Oral Implantology. If you're interested in straightening your smile, Dr. Camenzuli can help. For more information on orthodontic treatment or to schedule a consultation, visit his website or call (504) 895-3400.